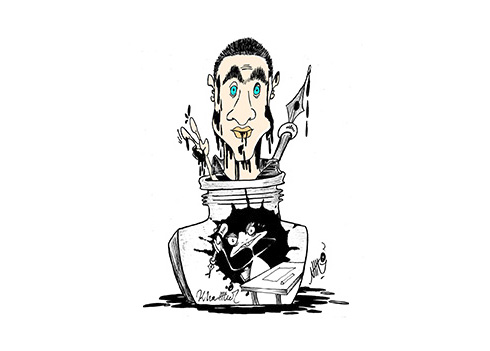 Prosecuted by Moroccan justice in 2012 for drunkeness in public, Khalid Gueddar have always denied the charges held against him. Three years later, as he was planning on launching a new satirical magazine, he heard that he had been sentenced to three months imprisonment for those old charges.
The magazine would have been launched at the end of his co-worker Ali Lmrabet's ten years interdiction of doing journalism. Right after they announced the laucnh of a new magazine, Ali Lmrabet has been deprived of his identity documents so he has begun a hunger strike in order to protest.
Khalid Gueddar announced that he will not show up in court because according to him, there is no real justice in Morocco.