Why donate to Cartooning for Peace ?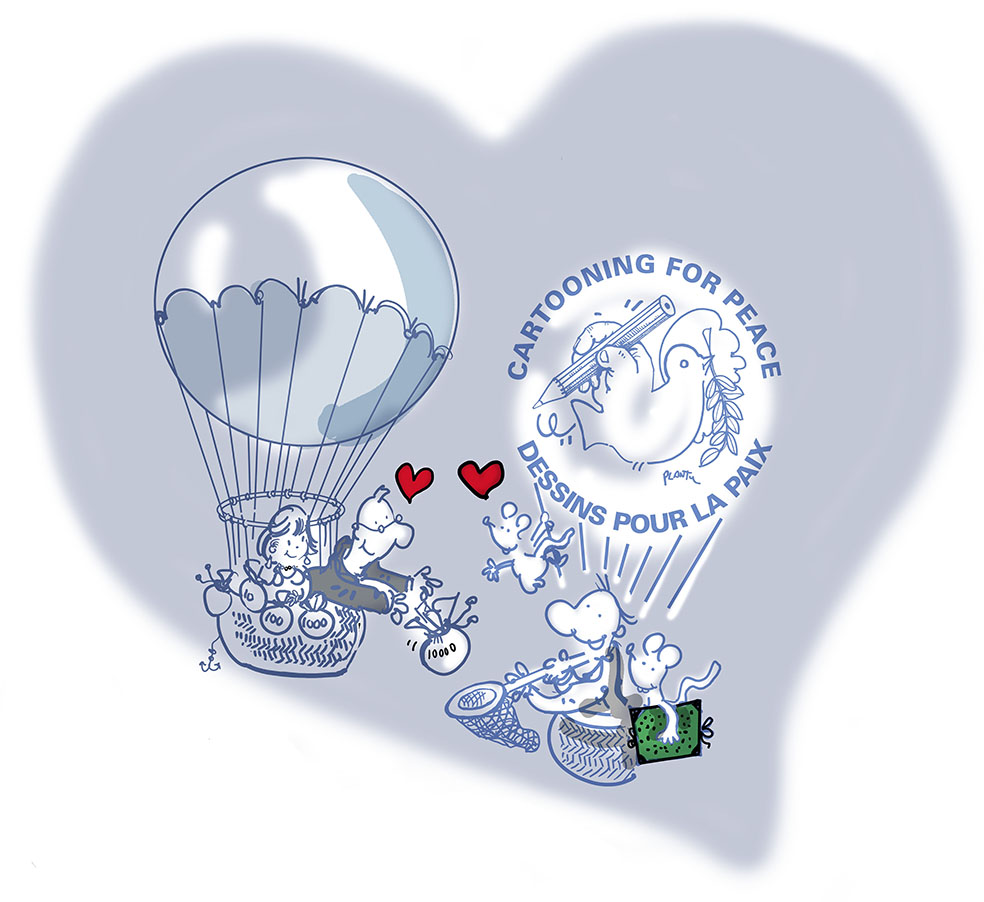 International network of committed press cartoonists, who fight with humour for the respect of cultures and freedoms, Cartooning for Peace needs your support!
Thanks to your donation, Cartooning for Peace can continue its work:
Promotion of press cartoons – Organising events around press cartoons and meetings between press cartoonists from around the world and the general public on a topical issue or a major challenge facing society.
Education through and for press cartoons – Raising awareness among young people of the major issues facing society, through a smile, using the strong educational value of press cartoons, and developing projects in schools and prisons.
Support for threatened press cartoonists – Alerting the general public and institutions on attacks on the freedom of press cartoonists working in difficult contexts, and providing them with support and assistance when needed.
Your financial support for Cartooning for Peace, registered charity under French law (Association loi 1901) and recognized of public interest, is tax deductible, in France.
You can deduct 66% of the amount of your donation from your income tax (up to a limit of 20% of taxable income). For example, a donation of €50 entitles you to a tax deduction of €33, so your donation will only cost you €17.
For companies, 60% of the donation can be deducted from corporation tax.
You have a question about your donation? We are at your disposal, please feel free to contact us!
How to donate to Cartooning for Peace?