Why make a donation to Cartooning for Peace ?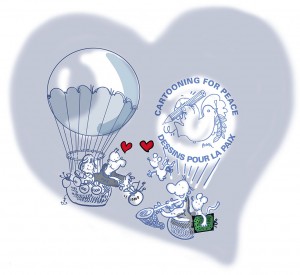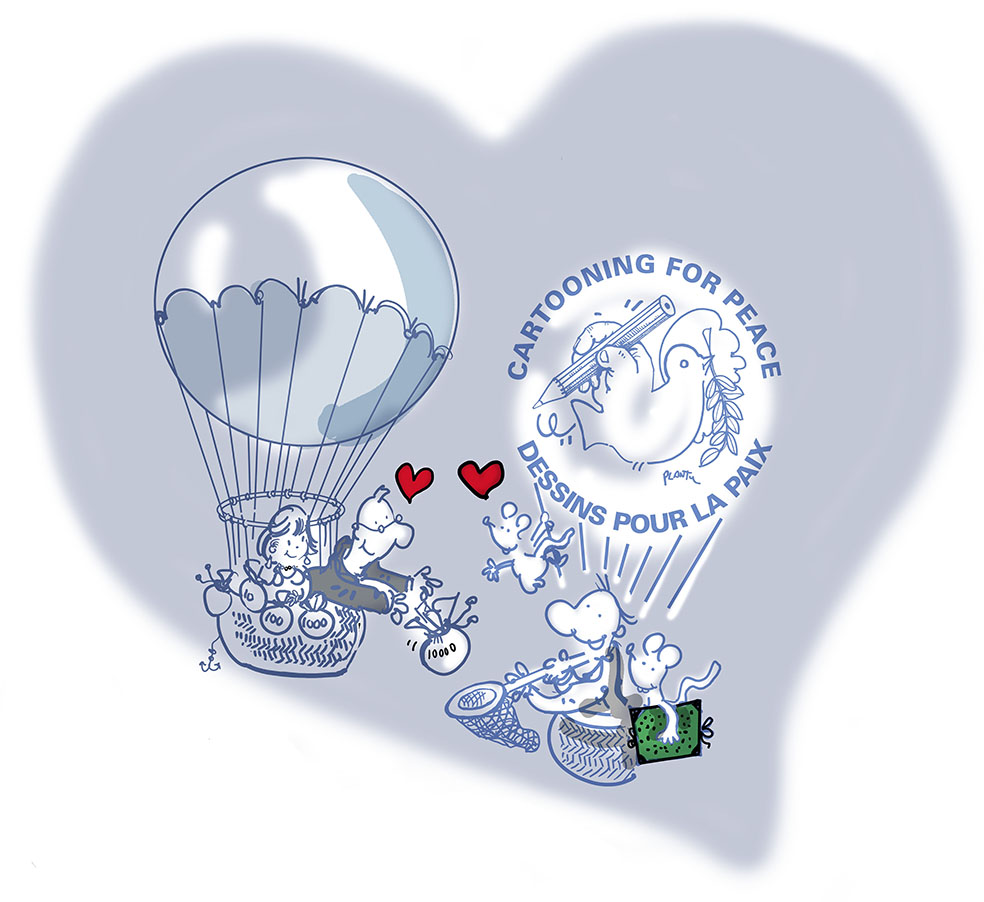 Cartooning for Peace is an international network of committed press cartoonists, who fight with humour for the respect of cultures and freedoms.
Our network provides visibility and support for those who are unable to work freely or whose freedom is threatened; It uses the educational value of press cartoons amongst young people; It organizes meetings between cartoonists and a large audience and sets up thematic exhibitions showing a critical look on society.
With your support, Cartooning For Peace will continue to:
* Organize exhibitions and meetings with press cartoonists of all nationalities with a large public. Actors of freedom of expression, they will continue to convey the message through debates and conferences,
* Sensitize the young audiences to major societal problems by a smile and using press cartoons and develop educational projects in schools,
* Relay the attacks on the freedom of cartoonists working in difficult environments and provide support and assistance.
You want to make a donation ?
Don't hesitate to write us for any question: contact@cartooningforpeace.org
You can download the donation form and sent it us or donate online on HelloAsso Platform below.