Every week

, in collaboration with medias partners,

Cartooning for Peace

presents

a selection of international

cartoons on TV, Radio and newspapers with the aim of making audience aware of editorial cartoons' specificities. The point is also to share various points of view and opinions in cartoons on our societies.

Have a look at our editorial partnerships below!
---

The cartoon of the week (le dessin de la semaine)
Le Temps (Daily newspaper – Switzerland)
Since 2013, Cartooning for Peace and Le Temps publish an editorial cartoon in cultural pages of Le Temps' Saturday edition, every week. This cartoon is chosen among our weekly "édito" collection of cartoons about an international news, published on Cartooning for Peace website.
Consulter notre sélection de "dessins de la semaine" en ligne
---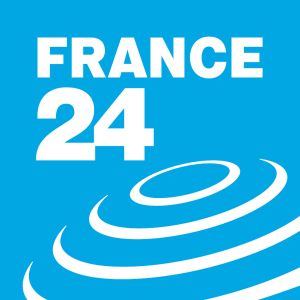 A week in the world (Une semaine dans le monde)
France 24 (France)
France Médias Monde and Cartooning for Peace are longtime partners. Since September 2013, CFP's editorial director presents a collection of cartoons about 4 international topics, every Friday on France 24 TV show "A week in the world".
Program presented by

Vanessa

Burggraf

,

every Friday

at 7:10

p.m.
Replay
of the show
are available
here
---

Middle East cartoons
Magazine "Moyen-Orient" (France)
Since April 2015, "Moyen-Orient" Magazine publishes a page of Middle-eastern cartoons on a Middle-East topic. The aim is to share with readers points of views of cartoonists from Middle East on their own societies.
Read more about "Moyen Orient" magazine
---
Let's free the pencils! (Libérons les crayons !)
Cartooning for Peace's blog on Le Monde.fr (France)
Our blog on Newspaper Le Monde website is linked to the International News Section. "Lets free the pencils!" blog aims to offer to Le Monde readers an other view on international news through editorial cartoons from all over the world.
"Let's free the pencils" on LeMonde.fr
---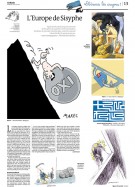 Let me draw you a cartoon (Je te fais un dessin)
Le Monde (France)
Cartooning for Peace and Le Monde publish once a month a glance in cartoons on an international new, with a full page made of a selection of international cartoons and an article written by a journalist of Le Monde.
Between December 2012 and January 2013, this page was weekly published. Take a look at our archives.
____________________________________________________________________________________________________________________________________________________
France Culture
Since 2018, Cartooning for Peace has been collaborating with the Cultures Monde tv show, presented by Floriane Delorme on France Culture, exploring contemporary issues according to the countries and areas. Every Friday, a cartoon about what happened during the week is shown and commented at the start of the show, giving an opportunity to promote Cartooning for Peace's international network. Read more.
____________________________________________________________________________________________________________________________________________________
Valeurs Mutualistes
Cartooning for Peace works on topicality in the part "L'oeil des dessinateurs" of Valeurs Mutualistes, quarterly magazine of the MGEN adherents.