During the international journalism forum in Tunis, Cartooning for Peace shows two educational exhibitions "All Migrants!" and ""Tsawar M3aya / Imagine with me".
Conceived with the programs "Network Mediterranean Youth– NET-MED Youth" by the UNESCO and "Cartoonining for Peace and Democracy" by Cartooning for Peace, both funded by European Union, the exhibition « Tsawar m3aya » constitutes the result of a meeting between the organisations for youth which promote the citizen participation of young people, the promotion of human rights and freedom of expression in Morocco, and cartoonists.
International journalism forum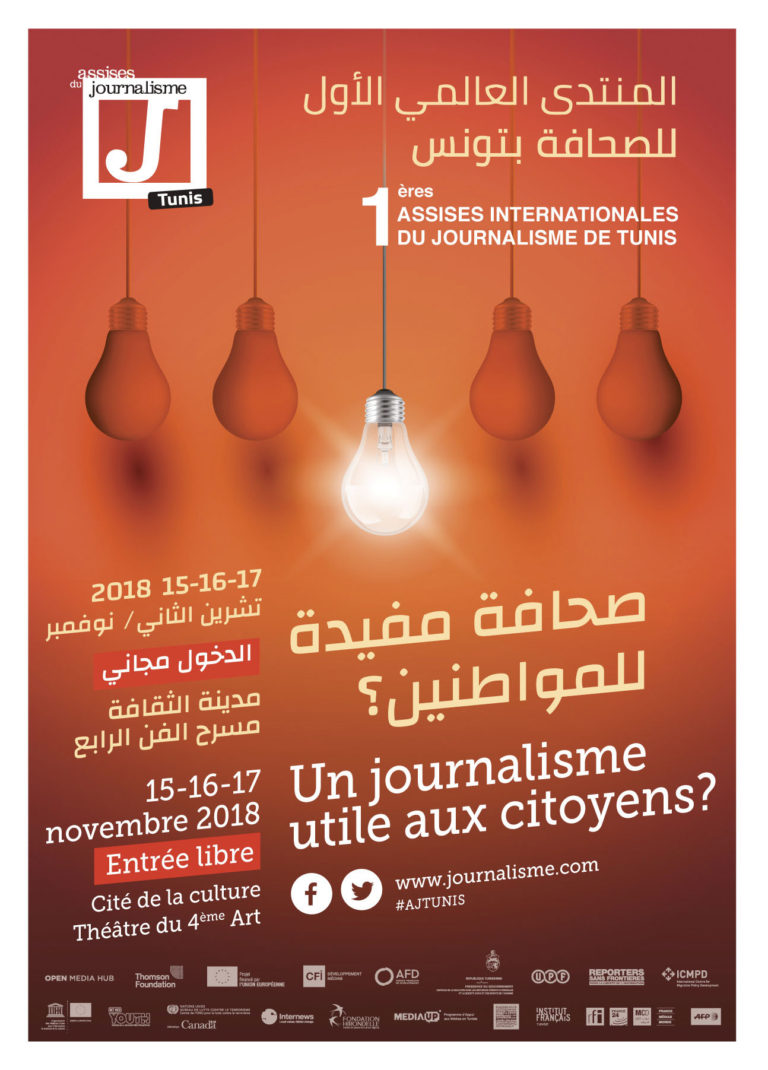 International journalism forum elaborates the conditions for producing quality information in the 21st century France.
Supported by all the actors of the profession, respectful of everyone's freedom, the event is primarily a place of exchange and reflection on journalism and its practice, independent of any guardianship. A place open to journalists and publishers, to students and teachers, to researchers, but also and especially to citizens.
During the event, there are masterclasses, debates, special evenings on local and international news but also exhibitions, projections and media education workshop, book fair and awards.
International journalism forum's Program is elaborated by Jérôme Bouvier and his team from the association Journalisme & Citoyenneté, in consultation with the members of the Committee of the event composed by journalists, researchers, directorates of journalism schools, actors of media education, publishers, trade unionists and representatives of the various professional associations.
After travelling in Lille, Strasbourg, Poitiers and Metz, International journalism forum settle in Tours since 2016 for the 9th edition.
In 2018, the association decides to create a fall biennale edition of the International journalism forum in Tunis which takes place the 15, 16, 17 November 2018. The objective aims to a challenging event of reference between actors of the two shores of the Mediterranean to meet the major democratic issues of the period.